In this article we are discussing about best corporate email backup solution. Email is a medium of business communication that often contains valuable and confidential business information. Email, in general, is a great medium for transmitting information. But they also serve as proof when you are audited. Therefore, having some sort of business email backup solution to protect your data can be crucial to the success of your business.
How Do I Backup My Company Emails?
Email backup saves a copy of your email data in a central location on-premises or in the cloud. If your primary email platform goes down, you can always access your email from your email backup location.
Downloading email is a process that backs up the state / content of email servers. Backup software should take email server applications into account, back up mailboxes, rules, permissions and containers, and have the ability to restore components.
The best email export solutions offer you an easy way to store and protect the valuable information contained in your emails. These solutions also act as a checkpoint to recover information in case you lose access to your data.
How to Get Corporate Email ID Backup?
The amount of email your business receives or sends can be enormous. At this scale, it can be tricky to search your inbox for a specific email. You also risk losing emails and associated data due to cyber attacks, device failure, or accidental deletion. Effective email backup solutions to protect your data can mitigate these issues and help you keep your email messages longer. Email backups can also help you save a lot of time, effort, and manpower that must be spent searching for critical information when needed.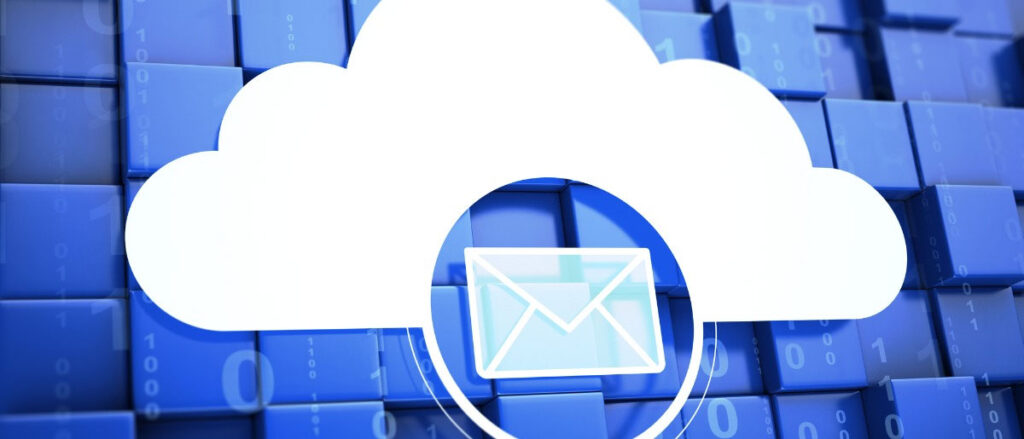 How Should You Backup Your Business Mail Data?
An email archive copy is a copy of a series of emails that can be restored if the original emails are destroyed or deleted. Email backup is a form of data protection that protects email data by storing it on another storage device. Original versions of emails can be restored from a backup if they are lost due to events such as accidental deletion, data corruption, theft, or ransomware attack. Understanding what email backup is and how it works is only part of the cyber resiliency equation. Of course, it's important to implement an email backup solution in case data is lost due to an internal mishap.
Let's look at some of the most common benefits of having email backups.
Here are some of the key benefits of an effective email backup system to protect your email from loss or theft:
Serves as backup and disaster recovery media
Provides necessary backups and email recovery when needed
Protects you and your business from intentional and unintentional data loss
Guarantees commercial and operational continuity
Helps you save money by storing valuable information and retrieving it when needed
Meets regulatory or organizational requirements such as SOC2 and ISO 27001
What is The Best Backup Solution for a Corporate Email Backup?
Below are some of the best email backup solutions on the market currently. First let's look at the best!
It's best for official work mail account backup and restore process. Using the IMAP protocol, this organized all-in-one email backup software can backup any web or webmail server, as well as migrate, import and export data between different email servers.
Key Features of 4n6 Corporate Email Backup Tool
It supports Cloud Mails, Email Servers, Email Data Files and more. Which means you can Backup and Restore email data using a single tool.
A built-in cloning feature in Best Mail Backup Tool securely replicates all data from one server to another. Send data to a new mailbox while using the features of encrypted email.
The software allows the user to run different processes to change the backup process. To create the backup, users should be able to easily apply the actions in the way they want.
Most importantly, you can back up email data with 4n6 Email Backup Tool by adding a timestamp. This feature allows you to select the specific data range for which emails should be backed up.

This tool is perfect for your corporate email account local storage solution in multiple formats or cloud. It is a useful software for archiving email messages. The best thing about this software is that, in other words, you can backup email messages from multiple accounts.
Key Features of RecoveryTools Business Email Backup Tool
Solution available for both Mac OS and Windows OS with multiple file saving option and cloud saving options. Batch mode for multiple business mail download at once.
In other words, the email backup software has advanced filters to manage and backup only necessary emails. Advanced email filters like subject, email address, date range, etc.
An email folder structure is formed when emails are backed up from any email account. With this utility, users can easily download and transfer emails with any content.
Therefore, the software enables you to migrate any email mailbox to IMAP server directly by requesting IMAP user details like port number and credentials.
It is one of the best professional email backup programs as it can backup virtually any web server or web mail using the IMAP protocol. This backup protocol used by many cloud email servers. Backup of messages in unencrypted formats and email services. Backup everyone's IMAP emails from Gmail, Yahoo, Office 365, etc. Easily detect IMAP server and map data.
Key Features of Corbett Corporate Email Backup Tool
However, email backup software streamlines the backup process by scanning, evaluating, and searching data from over 80 popular email providers.
No plug-ins or installations are required for the backup email server software. It features a powerful data control system that provides accurate results in seconds.
The email backup tool can download emails from different cloud accounts one by one. It has no size restrictions.
Can I Backup My Corporate Work Emails?
Corporate email backups are a critical concern for businesses due to the often irreplaceable and sensitive nature of PST files and the consequences of losing this data.
Most businesses use Microsoft Exchange but have mailbox quotas that result in corporate emails being stored on endpoints as Microsoft Outlook archive PST files. PST files present a challenge for most backup applications as PST files are often large and users often have multiple files.
The tools mentioned above offer multiple save formats that you can use to export email data in various file formats. Additionally, the cloud migration option gives you the opportunity to move a business email account to another email service provider.
How Do I Backup My Gmail Account for My Business?
Using above mentioned options you can save data easily using simple 5 steps
Download and install the Business Email Backup Utility.
Then, run the backup software and log in with your corporate email credentials. (including IMAP Settings)
Then, select the required saving formats to back up your corporate email account.
After that, choose a destination to save the data in your system folder or external drive.
Finally, click the Backup button to start the backup process.
After, downloading all your emails in the selected destination tool popup a backup completion message with a saving log report.
Sum Up
In this article, we discuss the most recommended and professional email backup tool for enterprise and business users. Here we recommend buying the commercial or professional license of any of the tools to get all the features and advanced filters and other options. Local storage of business emails is very important nowadays. Data is always important. Always make a backup.